Boarding
We offer regular boarding facilities for dogs and cats.
Dogs under 60 – $33.00/per night
Dogs over 60 – $39.00/per night
Cat Economy – $28.00/per night
Cat Condos – $32.50/per night
When your pet stays with us, boarding includes:
Feeding twice a day, and always keeping water bowls full (we feed Hill's Science Diet Sensitive Stomach, but you may bring your own food if preferred)
Walking dogs three times a day
Spending quality time with cats in condos daily
Providing blankets and/or beds
Constant monitoring by staff and doctors.
Call us to make a reservation for your next vacation! 706 549-6043
Cat Condos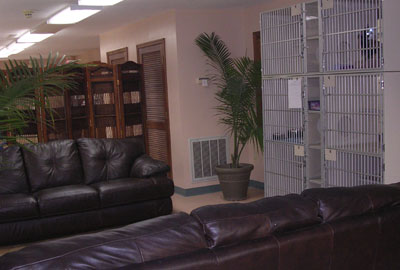 Let your cat stay with us in style and comfort in their own private suite while your family is away. The Cat Condos are located on a separate floor from the regular veterinary office. With a pleasing environment and windows for natural light, your cat won't even miss you – well, maybe just a little. You will feel secure in the comfort that your pet is happy and well taken care of in your absence.